Adventure Forest, high rope course, in Castellane, in the Verdon Gorges
Move from tree to tree on a serie of varied workshops set up 2 to 12 meters above ground.
Test your balance walking on a tightrope,swing across on a rope from one tree to the next,
slide on a pulley, step on a high Nepalese bridge, thread your way through hanging barrels –
all of this in complete safety
All you'll need to do, is to put on a harness, follow a few simple instructions, and all the fun will be yours.
A total of 50 varied and progressive workshops with,for the brave ones, two death slides of 80 m. and 130m. suspended above the banks of the Verdon.
This real forest adventure is performed in an exceptionally beautiful site planted with pine trees and various broadleaved-trees, and is bordered with cliffs overlooking the Verdon river.
Come to experience an aerial adventure set in an exceptional site !
A DAY AT THE VERDON GORGES ?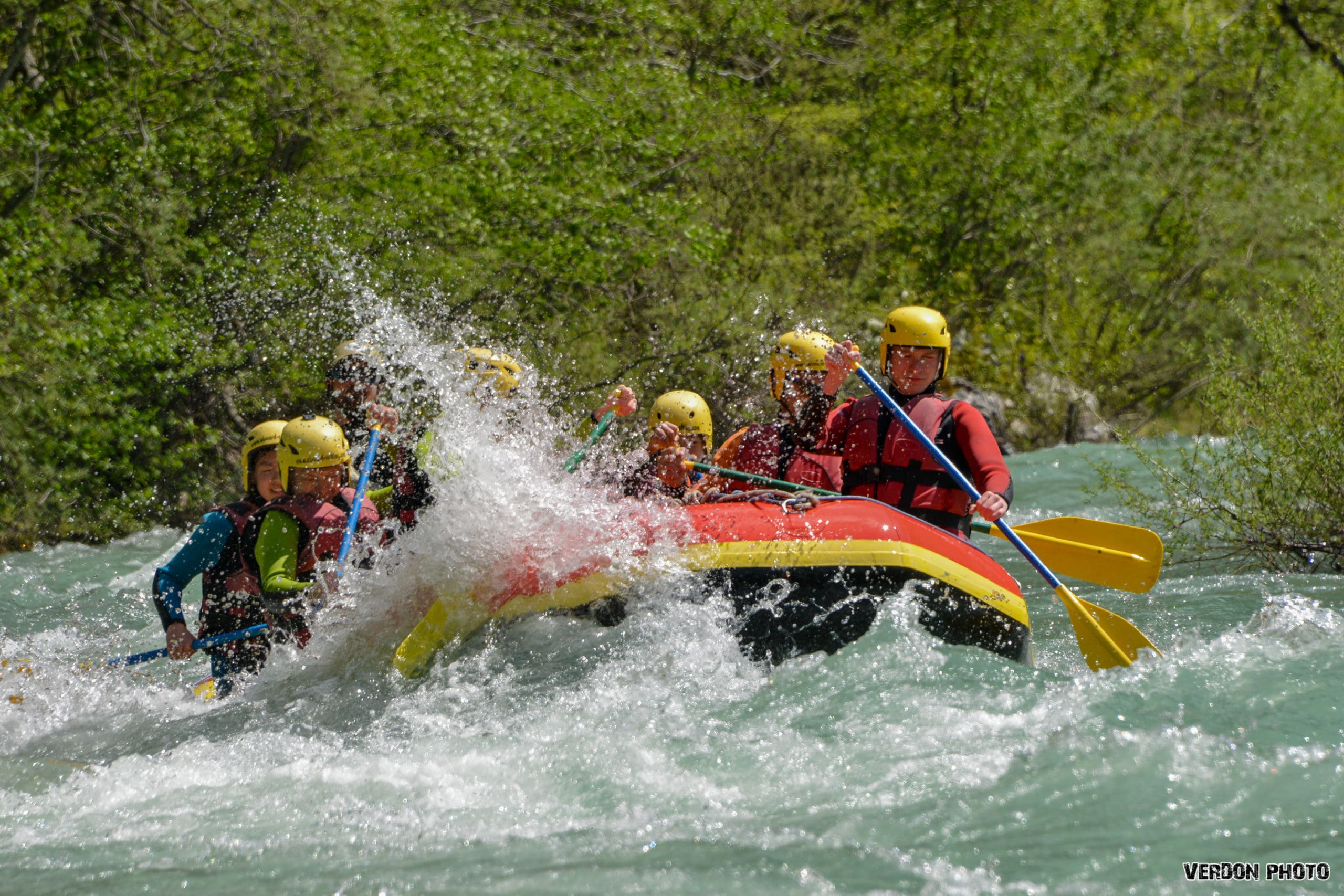 Two sports activities for a day in the Verdon Gorges
• Morning: rafting discovery trip on the Verdon
(or, during the summer, water rambling trip
if the rafting is not possible)
• Afternoon: high rope course
Price per person : 65 euros